---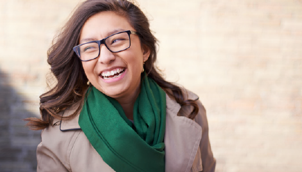 Flu season is gearing up in full force, with cases of flu widespread in most of the United States, including Washington.
The good news is, you can still take action to protect yourself and your family from the flu.
The first step is to get a flu shot, if you haven't received one. It takes about two weeks after you receive the shot for antibodies to develop in the body, so it's best to get vaccinated as soon as possible.
The flu shot is covered 100% under most plans. Look for a provider who offers a flu shot through Find a doctor. Select the category Doctors by specialty and search for "flu shot."
The Centers for Disease Control and Prevention (CDC) recommends that everyone older than 6 months get an annual flu shot.
If you get the flu, at the very least you will miss work, school and favorite activities—likely for a week or more
You may also spread the flu to others, including family, friends and coworkers. The flu is extremely contagious, and simply by getting the flu yourself, you can put others at risk.
"It's vitally important that everyone get a flu shot, which is the best way to protect yourself and prevent the spread of the disease to family members, friends and coworkers," said Dr. Cheryl Pegus, president of consumer solutions and chief medical officer.
People also at risk for severe complications from the flu include pregnant women, young children and babies, and adults over 65.
Getting a flu shot each year is the best way to prevent the flu.
However, if you do get the flu, antiviral drugs, available with a prescription, may be an important second line of defense.
You can use telehealth to talk to a doctor 24/7 over the phone or via video chat about a prescription for an antiviral drug to combat the flu. With telehealth, you don't even have to leave home.
Sign in to get the best information about your plan's telehealth benefit.